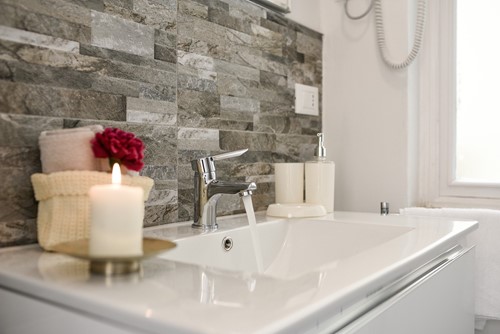 Image by Cristina Mantovani from Pixabay

If you're getting ready to sell your home, you're likely looking for relatively affordable upgrades that will give your home the most pizzazz. Taking the time to spruce up your property is a smart idea, but it really pays to be strategic. Because while buyers should be able to recognize a home with good bones, it's all too easy to gravitate towards a property that successfully highlight its strengths. We'll give you a few tips to get the best returns on each investment.
Think Neutral
While it may be tempting to paint the walls a vibrant purple or install funky door knobs throughout the home, experts caution restraint. Theoretically, these tactics can help your home stand out in the minds of exhausted home buyers, but they can also alienate them.
If you're going to paint, choose a neutral, warm color that will inspire potential homeowners to picture themselves using and enjoying each room. If you're staging the home, choose one decor style and try to incorporate small touches throughout. For example, if you want a modern look, opt for sleek fixtures that catch the light. If you're going for French Country, look for crafts that will add color to a corner. You can express your personality and attract multiple bids on your home at the same time.
Learn the Ropes
There are subtle patterns that govern how buyers search for homes in different neighborhoods. Whether your area is full of millennials with young families or retired couples with a pension, sellers should have a good idea of what's important to the prospective homeowner.
So if you know that laundry rooms are in high demand, you can make an effort to make yours look as welcoming as possible. Or if you have plenty of garage space, now is a good time to show how it can fit everything from boxes to sporting equipment. If you're working on a limited budget, this is the best way to prioritize each upgrade so you get the most out of it.
Talking to a real estate agent can usually give you a better idea of how you can tweak your home without jeopardizing your profit margins. The only time it's ever recommended for sellers to splurge is if their home has experienced dramatic growth. If property values have risen a lot over the past few years, you can consider larger renovations that will attract affluent buyers who are desperate to make an offer.